These Trends Will Generate Solid Economic Gains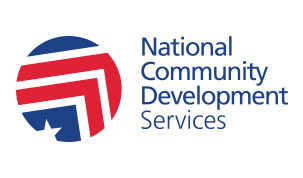 By Howard Benson, posted January 27, 2014
---
It's no secret that budget constraints on economic and community development organizations constitute a major concern of boards and their professional staff. That's why we love hearing about the success stories our client communities are creating with the funding we've helped them raise. A "great news" email came to us last week that I believe could portend similar good news for other communities, as well.
Our client, the Mobile, Alabama Chamber of Commerce and its "Partners for Growth" initiative alerted us that a leading domestic IT sourcing firm would immediately locate a new software development center and bring 100 new jobs to downtown Mobile. Rural Sourcing, Inc. was aggressively recruited by "Partners for Growth" and the company says its expansion strategy includes being ". . . the onshore alternative for software development and support that might traditionally be offshored to India or China." This move is a leading indicator of three trends we believe will continue to grow stronger as the economy revives.
Expansion of the digital sector will increasingly drive local economic growth in communities that are alert and strategic in their efforts.
Reshoring of manufacturing is already underway in low cost locations, and re-shoring is now a trend in the digital economy ("industries of the mind").
Re-energized downtowns in medium and smaller population communities are continuing to attract the "creative class" and, as a result, employers with good jobs like Rural Sourcing, Inc.
Other of our clients are seeing similar success as they execute well-funded public/private strategic initiatives that include "place making," creative targeting, and growing existing companies. Downtown redevelopment is proving to be a strong economic generator even in communities where impressive growth has long been the norm. Tacoma (WA), Greenville (SC), the Raleigh/Durham Research Triangle area (NC) and others are seeing their steady commitment to revived central districts pay off as job generators and people magnets. The latest news from Mobile proves that converging trends, coupled with strong resource development can lead to some stellar payoffs.
For more insight on these developments click on these links: