Bringing Manufacturing Back Home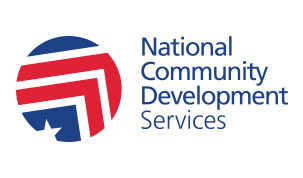 By Tom DiFiore, posted October 23, 2013
---
A few weeks ago, we attended the International Economic Development Council's annual conference in Philadelphia. As it does every year, the conference provided great opportunities to network with new and old friends, and to learn about trends and best practices from economic development practitioners from all over the world. Among all the great resources I encountered, one person and one breakout session struck me as a potential difference maker for U.S. communities and organizations like the ones we have been working in for over 30 years.
Harry Moser has decades of experience in the manufacturing industry, and an obvious passion for U.S. manufacturing . This passion and his concern over the loss of manufacturing jobs to other countries compelled him to found The Reshoring Initiative - an industry-led effort to bring manufacturing jobs back to the United States. The organization's primary agenda is to help companies evaluate the total cost – not just price – of offshoring manufacturing operations and supply chains. Harry's session in Philadelphia, which included anecdotal examples and data from another presenter from the Mississippi Automotive Manufacturers Association, asserted that sourcing decisions are too often made without evaluating criteria such as inventory carrying costs, traveling costs to check on suppliers, intellectual property risks and opportunity costs from product pipelines being too long. When these are included, companies will frequently conclude that reshoring makes sense.
The best part about the Reshoring Initiative is that it is a non-profit with a variety of resources to help companies and communities bring jobs back to the U.S. One of these resources is the (free) Total Cost of Ownership Estimator, which will help calculate all these "other costs" and help companies make better supply chain decisions. I would strongly recommend that every economic developer whose community wants to attract and retain manufacturing jobs become familiar with the Reshoring Initiative and that the Total Cost of Ownership Estimator should be an integral part of the business retention and expansion toolkit.