« Back to Search Results
Investors vs. Members. What's the Difference?
Investors vs. Members. What's the Difference?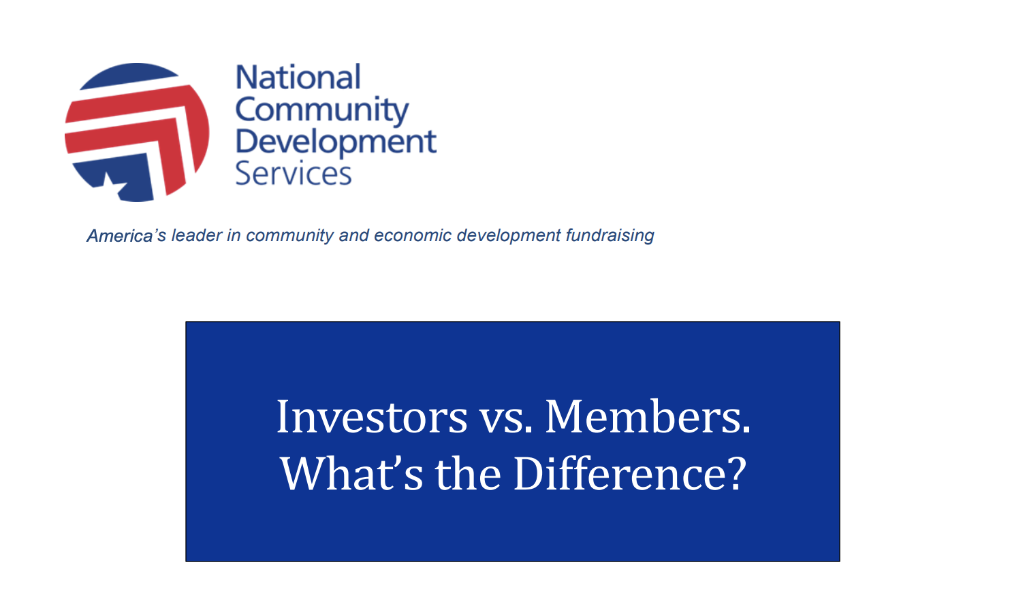 For most Chambers of Commerce and Economic
Development Organizations, members and membership dues are the lifeblood of the organization. Dues typically fund the majority of operating and overhead costs such as rents and mortgages, salaries and benefits, utilities, equipment, supplies, etc. Sponsorships, total resource campaigns, affinity programs and other non-dues revenue are also important sources of operating funds that help chambers provide more and better services to their members. And many economic development organizations receive real estate income, loan fees, or even dedicated tax apportionments. The key similarity among all these funding sources (and the primary distinction between members and investors) is that they are all transactional in nature.