Recent News
Validation For Core Economic Development Strategies
Wednesday, March 23, 2016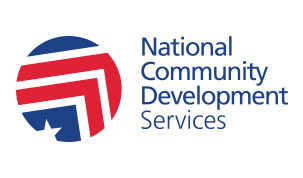 By Tom DiFiore, posted September 16, 2013
---
Even before the recession and the current slow, jobless recovery, various "experts" have been suggesting that because of the inevitable decline in U.S. manufacturing, traditional economic development strategies aimed at industrial attraction and expansion were becoming obsolete and no longer viable approaches for creating jobs and wealth. In response, many communities and organizations have shifted their focus to strategies designed to attract and retain talent; educate and train their existing workforce; support entrepreneurship and innovation in their communities; and enhance their quality of place. Given the realities of a global, knowledge based economy, these adaptations are certainly prudent and necessary, and have begun to produce dividends for many communities and regions. Unfortunately, many communities do not have (and never will have) the assets needed to compete with or become the next Austin, Raleigh, Seattle, Silicon Valley, Nashville, etc. But many U.S. communities and regions of all sizes have plenty of assets (and the ability to create and enhance assets) upon which they can compete for good manufacturing jobs – jobs that pay well, and are in growth industries.
Encouragingly, there seem to be a number of well informed "contrarians" who do not believe that U.S. manufacturing is destined to a fate of decline and demise at the hands of off shoring and cheap labor in other countries. A few of the most compelling and prescriptive pieces I've seen in recent years include a December 2012 article in The Atlantic, and Make it in America by Andrew Liveris And just last week, thanks to Linked In and other sources, I was made aware of two new reports that shed a decidedly positive light on U.S. manufacturing:
Even better, these reports suggest communities may have the benefit of the lead time they need (but not much!) to address education and skills gaps, which will be critical to seizing these opportunities. For any "traditional" economic developers reading this: Use these articles and others as validation of what you know how to do, and marching orders for what you must do!